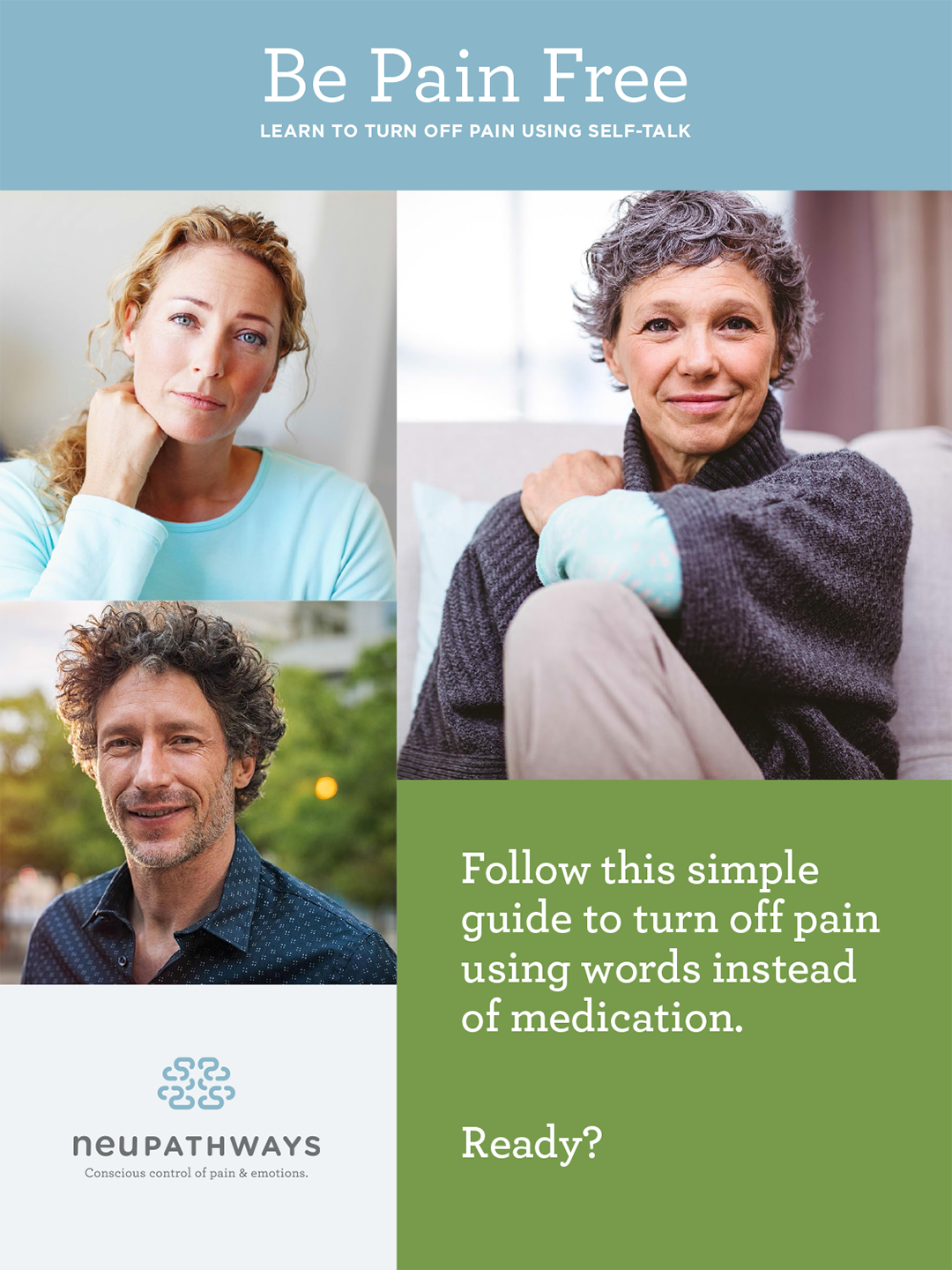 Neupathways – Conscious control of pain & emotions. Be Pain Free.
Learn to turn off pain using self-talk.
Follow this simple guide to turn off pain using words instead of medication.
Ready?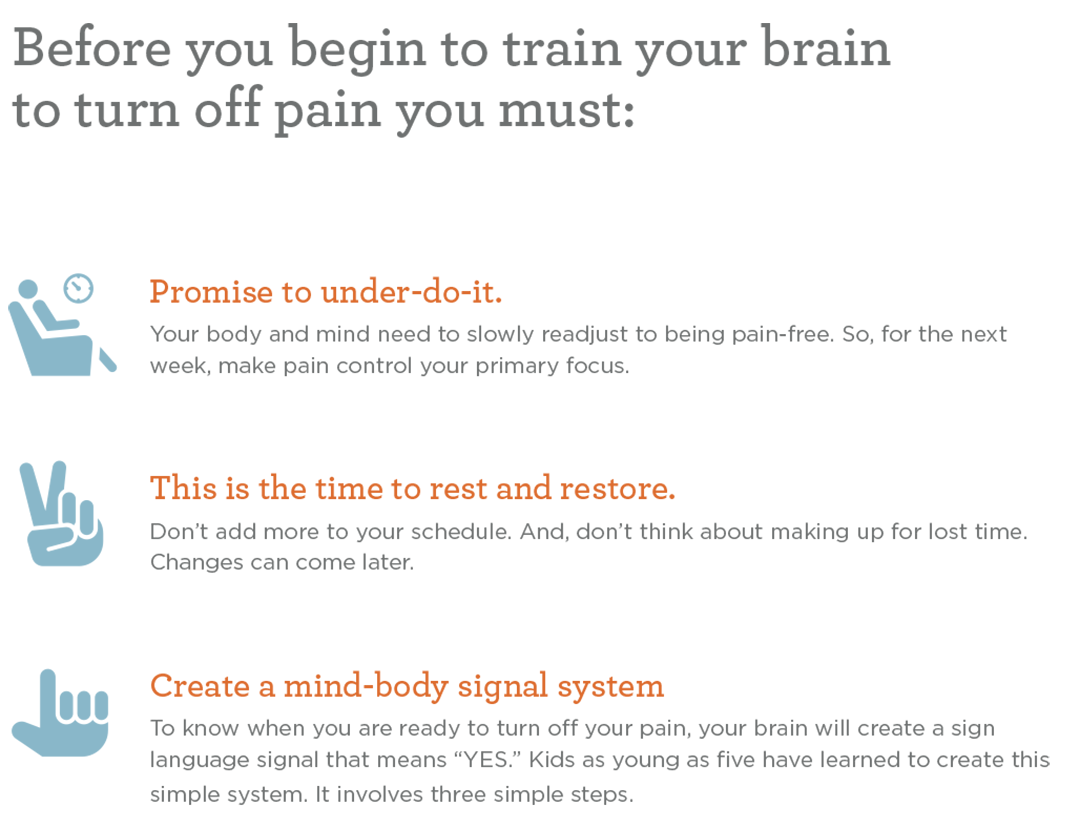 Before you begin to train your brain
to turn off pain you must:
Promise to under-do-it.
Your body and mind need to slowly readjust to being pain-free. So, for the next week, make pain control your primary focus.
This is the time to rest and restore.
Don't add more to your schedule. And, don't think about making up for lost time.
Changes can come later.
Create a mind-body signal system.
To know when you are ready to turn off your pain, your brain will create a sign
language signal that means "YES." Kids as young as five have learned to create this
simple system. It involves three simple steps.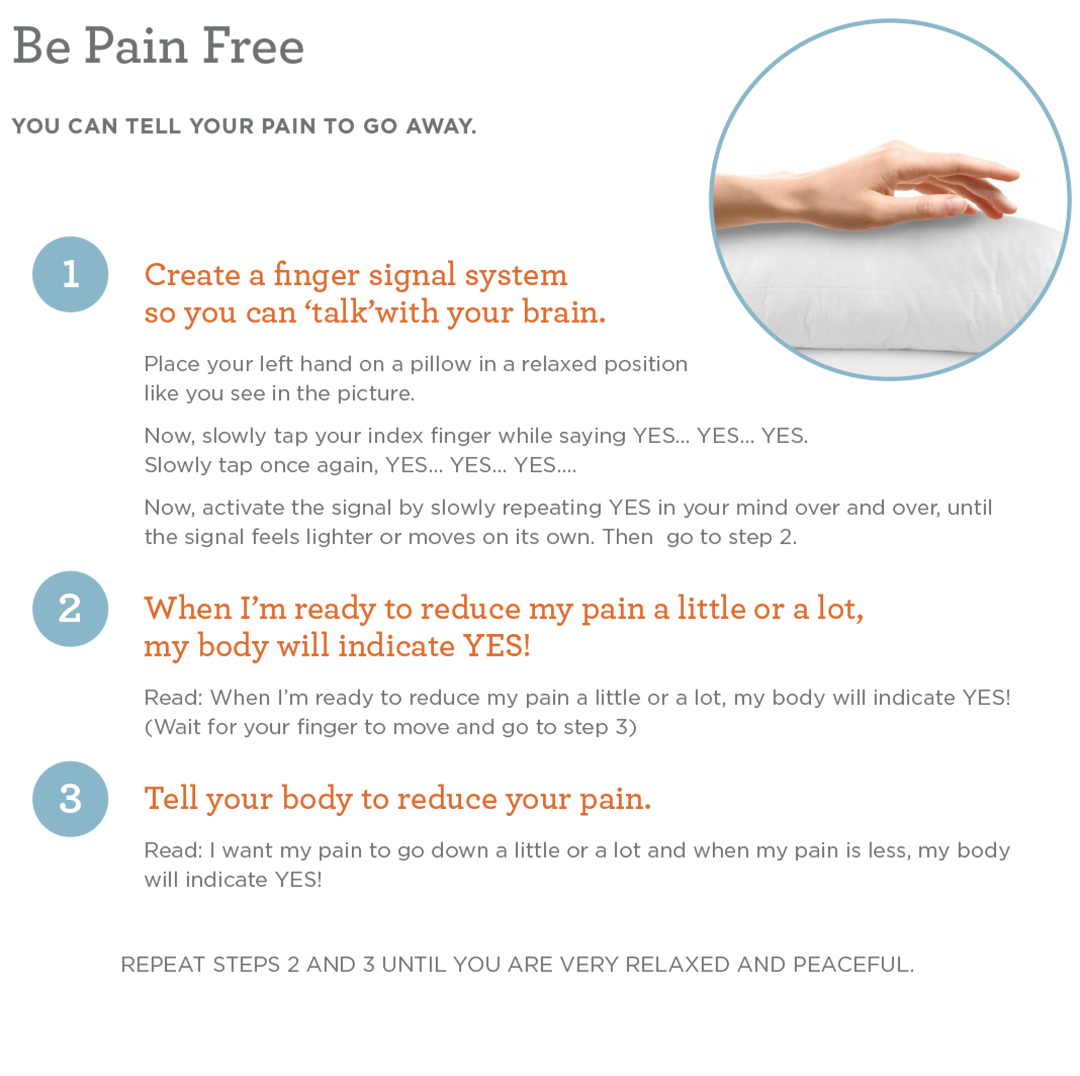 Be Pain Free
YOU CAN TELL YOUR PAIN TO GO AWAY.
Create a finger signal system so you can 'talk'with your brain.
Place your left hand on a pillow in a relaxed position like you see in the picture.
Now, slowly tap your index finger while saying YES… YES… YES. Slowly tap once again, YES… YES… YES….
Now, activate the signal by slowly repeating YES in your mind over and over, until the signal feels lighter or moves on its own. Then go to step 2.
When I'm ready to reduce my pain a little or a lot, my body will indicate YES!
Read: When I'm ready to reduce my pain a little or a lot, my body will indicate YES! (Wait for your finger to move and go to step 3)
Tell your body to reduce your pain.
Read: I want my pain to go down a little or a lot and when my pain is less, my body will indicate YES!
REPEAT STEPS 2 AND 3 UNTIL YOU ARE VERY RELAXED AND PEACEFUL.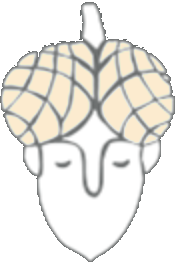 Watch a demonstration
For extra help creating the YES signal go
to The Brain Genie for guided training.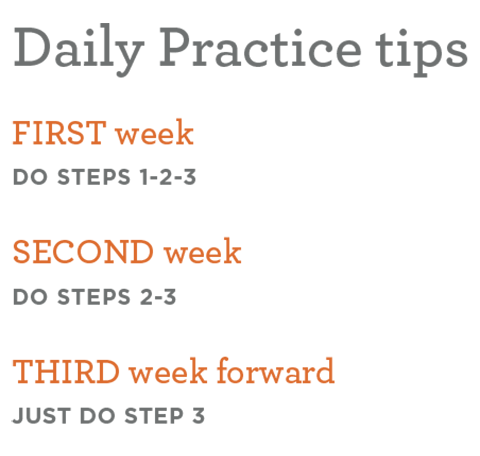 Daily Practice tips
FIRST week
DO STEPS 1-2-3
SECOND week
DO STEPS 2-3
THIRD week forward
JUST DO STEP 3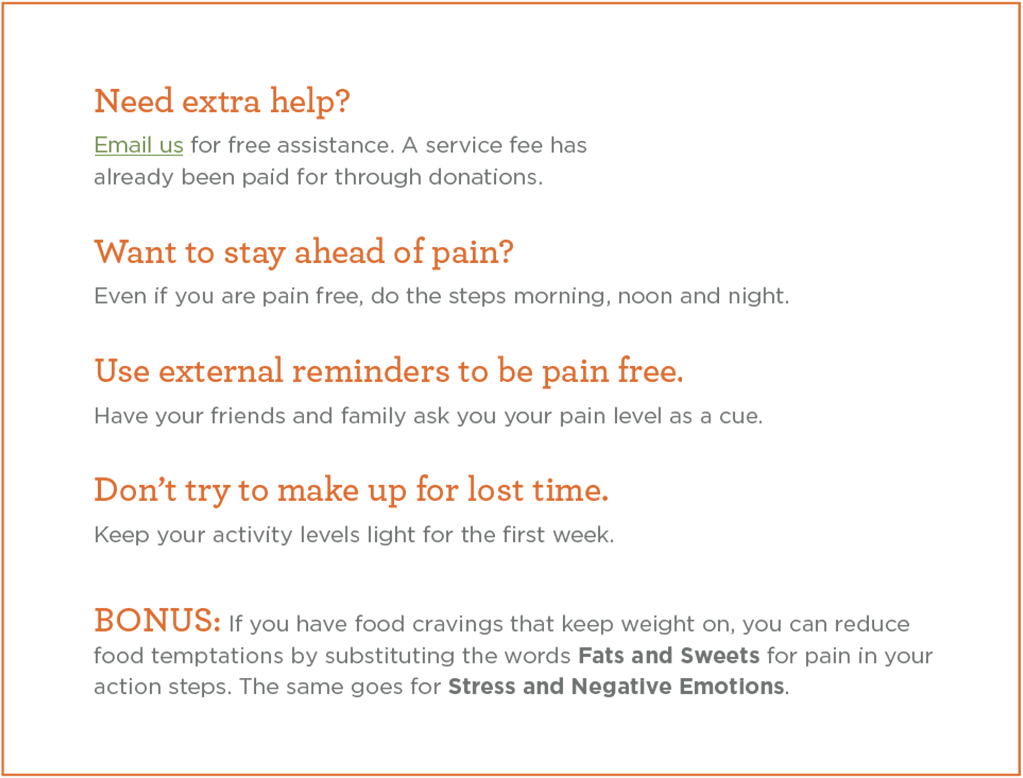 Need extra help?
Email us for free assistance. A service fee has already been paid for through donations.
Want to stay ahead of pain?
Even if you are pain free, do the steps morning, noon and night.
Use external reminders to be pain free.
Have your friends and family ask you your pain level as a cue.
Don't try to make up for lost time.
Keep your activity levels light for the first week.
BONUS:
If you have food cravings that keep weight on, you can reduce
food temptations by substituting the words Fats and Sweets for pain in your
action steps. The same goes for Stress and Negative Emotions.